Coming into the week close and Derivatives expiration (see previous post) Bitcoin presents Doji tombstone in formation on the weekly candle and down - 4% at the start of the Pre Market. Hash rate and Difficulty fall in parallel. News of Bitcoin Mining company bankruptcies follows.
The most negative aspect of BTC is observed in the Daily chart where BTC violently rejected (tombstone Doji) the MA 50 Sessions Resistance on Wednesday.
At the start of the Pre Market, it tests downward support at $17,000.
Supports:
16,800 $ and Major Support, 15,650 $ (if lost, it would enter the bearish activation zone of the weekly bearish triangle).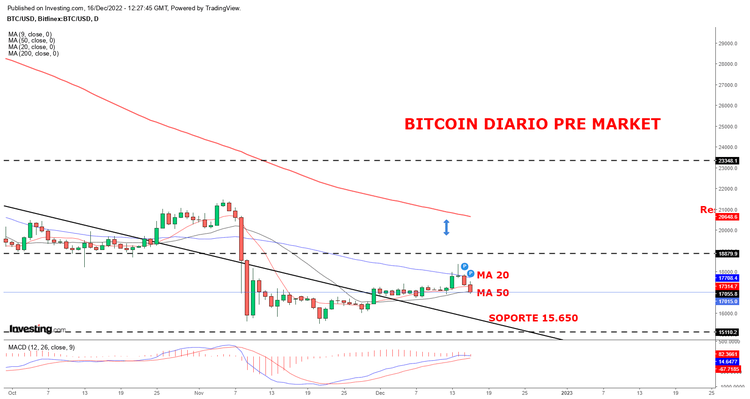 Ethereum loses MA 20 Support, with bearish execution candlestick on Daily,and tests $1,240 down.