The market is contradictory. When we have three consecutive bearish candlesticks in the Futures, and we wonder if the three crows pattern will be activated in the Daily, especially in NASDAQ where there is more bearish momentum, we must make two considerations that lead us to caution regarding the path of these falls.
Negative Gamma and overselling Who will win?
On the one hand, we are favoring the negative Gamma of the options, which provides greater mobility to the Deltas - falls with greater momentum - but on the other hand, we are paying close attention to the oversold NASDAQ and S&P 500.
Next chart NASDAQ Negative Gamma ( ETF QQQ).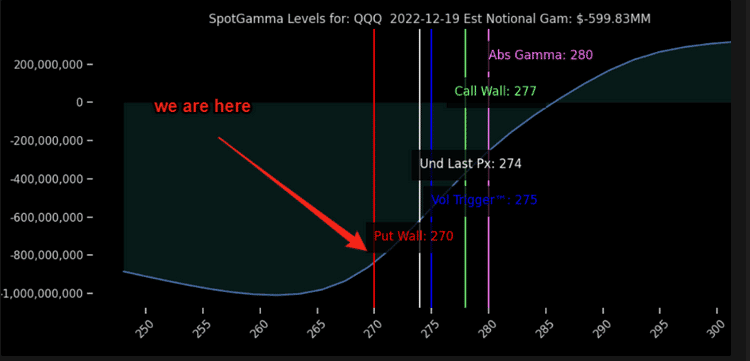 Next chart oversold NASDAQ and S&P 500.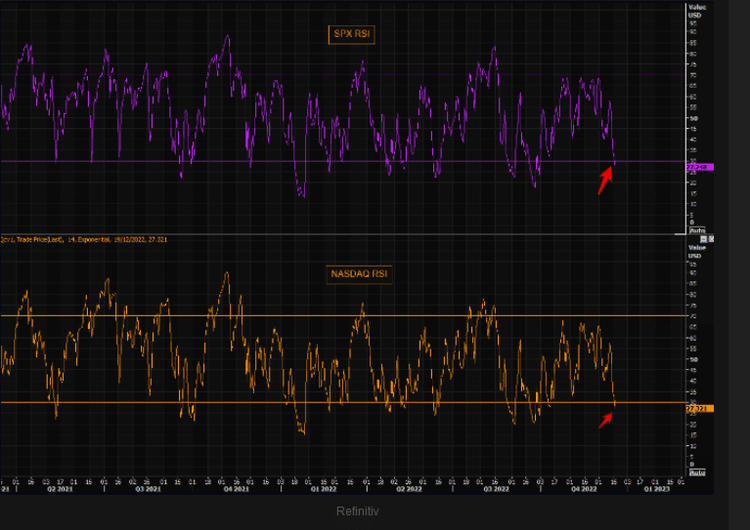 Short film tour?
As a conclusion, we observe in the following chart that the Short Interest of Futures of the most important ETF of the S&P 500 - SPY - as far as the best stocks are concerned, is very low. This may mean that we are, once again, facing a short spec rally loaded with short term Derivatives but with no underlying, purely speculative.
This, in the face of extreme oversold conditions, may soon end in a rebound due to massive short closes.