As we have seen this morning in the post "the bear market in 3 charts", one of the arguments in favor of shorts goes through the negative gamma that, in part, can alleviate the endemic lack of volume in this market. This is in the area of 3,800 pts; lows of the S&P 500 Futures today.
A look at today's H1 intraday on the S&P H1 shows that for now strong hands are reluctant to step up.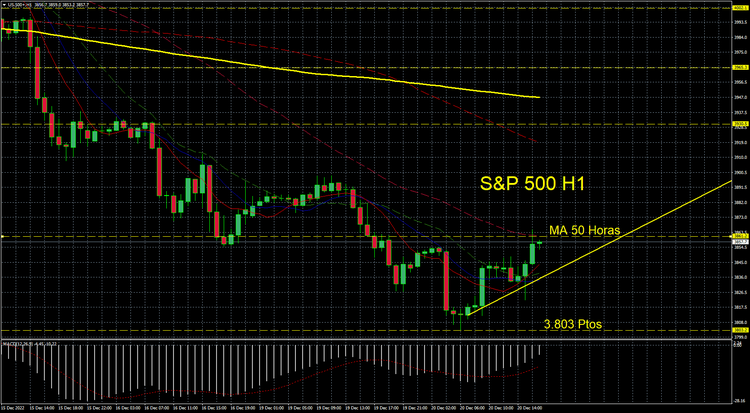 If intraday support consolidates at the 50 hour MA (3,862 pts) and/or the short term bullish trend strengthens, short positions will have to wait. Whatever happens today, we have a short set up on the first confirmation candle that opens below this support.
Set Up and Massive Strikes at 3,800 pts.
In case of a bearish breakout of 3,800 pts, first target should project downwards the H1 bearish reversal candle (35 / 38 pts approx). The projection coincides with the opening of the bullish execution candle of the Daily Chart of November 10.
But, if negative gamma works its "magic" - accelerates bearish momentum by Deltas movement - the drop should project further down (3,719 pts October lows?).